Heading towards 2040, towards a more sustainable and circular economy! The Port of Brussels has adopted a new ambitious masterplan for a sustainable economic and ecological transition, capable of strengthening the connection between Brussels' residents.
Thanks to logistics solutions and better integration of waterways into the Brussels landscape, the canal is now not only an area of economic development, but also a pleasant place to come and relax along the water, in the heart of the city!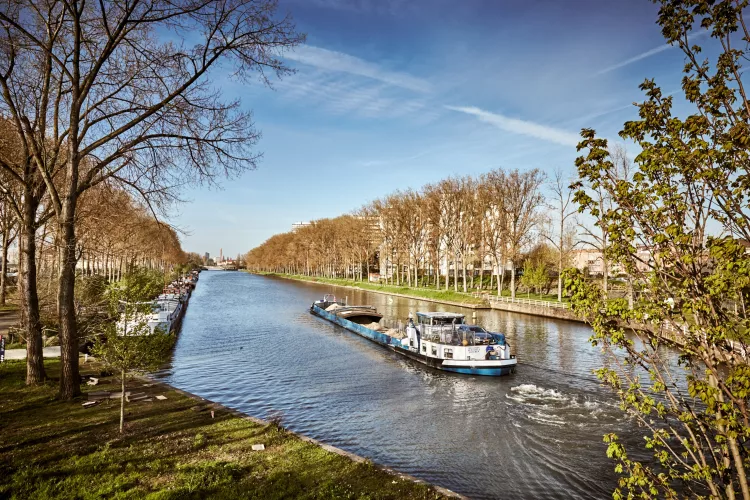 This strategic global vision is translated into concrete projects in different areas of the Brussels port area. 
growth of waterway transport and particularly containers, and digitisation 
environmental and energy transition 
optimisation of logistics in the construction and real estate sector, and material recycling
sustainable urban logistics 
circular economy 
urban integration
Additional projects will be included in the longer term. 
Discover the complete masterplan on:
Management Contract 2021-2025
The signature on the new management contract in January 2021 guarantees the financing of the Port of Brussels to the tune of €93.5 million, until 2025. 
As a key player in the economic and ecological transition, the Port of Brussels is perfectly in line with the Brussels government's priority objectives: urban mobility and the transition to a more circular, virtuous and sustainable economy.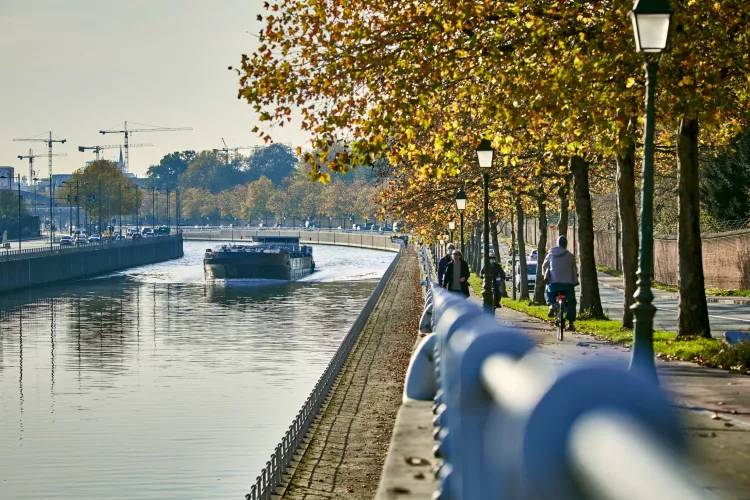 Due to numerous challenges, the Brussels Capital Region has launched the canal plan to strengthen economic activity and the well-being of local inhabitants.
The Brussels Capital Region is facing a set of challenges: demographic, economic, social, environmental, territorial… which have led to a new regional approach. 
Objective: to create housing, improve public areas, and promote social and economic diversity, on both sides of the waterway. These challenges are particularly relevant to the canal zone.
Developed by Alexandre Chemetoff, the Canal Plan aims to meet three challenges: the demographic boom, the development of a productive urban economy, and the upgrading of public spaces for better social cohesion and connected neighbourhoods.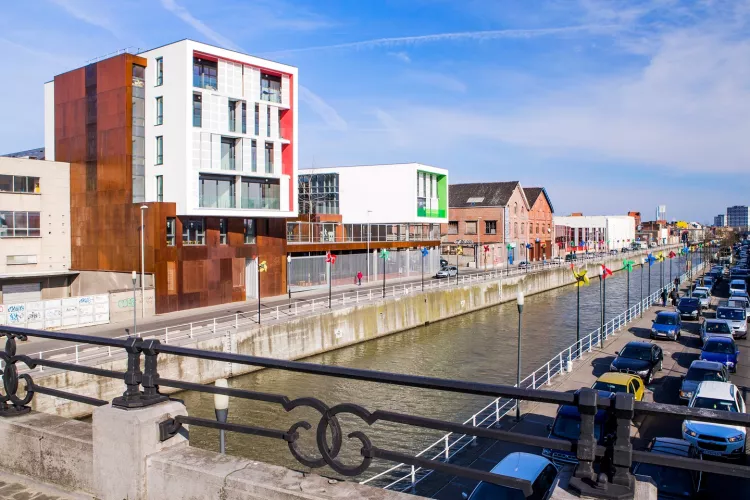 The Port of Brussels is one of the key players in the Canal Plan's implementation, since its entire domain is included within the perimeter. A plan that should allow the economic functions of the port, which is so vital for Brussels, to co-exist in harmony with the needs identified in the perimeter studied by the Canal Plan. 
The Canal Plan highlights the potential to create 25,000 homes and 7,500 jobs, along with the opportunity to redevelop more than 200 ha of public spaces. 9 of its 12 pilot projects concern the Port of Brussels.